Services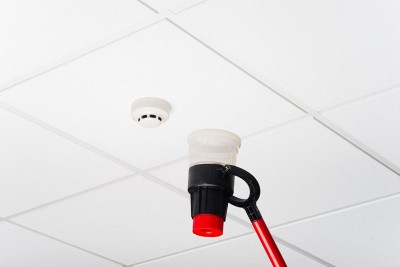 Ultra Alarm is Atlantic Canada's leading provider of integrated fire, life safety and communications systems.
Since 1986, Ultra Alarm Services has been working to provide state-of-the-art fire alarm systems and quality, safe service of those systems to its customers. And while fire alarms and inspections are Ultra Alarm's main area of business, we and the partners we work with are also experts in many other areas of life safety, security and communications systems.
Below is a list of some of the services we can provide:
Fire alarm system sales, installation, inspection, maintenance, upgrades and design
Fire alarm verification
Fire suppression clean agent system sales and inspection
Security and communication system inspection and maintenance
Mass Notification design and support
Exit and emergency lighting system inspections
Intercom / Public Address system sales, service, installation and design
Closed circuit television (CCTV), IP camera systems and access control
Special hazard suppression and detection systems
ULC fire alarm systems, inspections, and testing (hardwire and wireless communications are available)
ULC fire protective signaling systems, installation companies, and shared services
Nurse call system design, sales, installation and service
Our customers and the safety of their buildings are our top priorities, and with that in mind we also have 24/7 technical and service support.
For more information on our partners, click here. For more information on the products we sell, click here. To find out more about what we can do for you, in New Brunswick call 506-384-7714 and in Nova Scotia please call 902-468-3110.